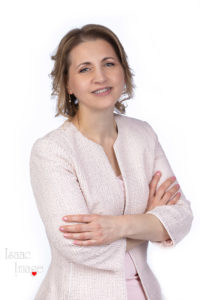 My goal is
...helping you achieve your optimal health
Palma practices homeopathy in two locations, at the Maddalene-Rose Spa in Vaughan, Ontario and at Love Trees Dentistry in Etobicoke, Ontario. She treats many conditions and age groups including children, adults and seniors.
Palma's area of practice is in pain management and to educate patients how to 'Reduce Pain Naturally and Live a Healthier Life'. These include gut issues, musculoskeletal disorders like arthritis, rheumatism and back pain. Skin issues such as eczema, psoriasis and children, women and men's health conditions. In addition, Palma is an advocate for the integration of homeopathy into various medical professions. She works collaboratively with both dentists to integrate homeopathy into their dental practice for specific dental treatments. Some examples are dry mouth, abscesses and TMJ pain. Both dentists have observed the incredible healing results and thus have offered dental patients the options to choose prescribed medication or homeopathic treatment when called upon.
Credentials & Education:
Palma Cicco, HOM, DCHM (HONS), is a registered homeopathic practitioner with the College of Homeopaths of Ontario.  She graduated in 2015 with honours from the Canadian College of Homeopathic Medicine (CCHM) in Toronto, the only Accreditation Commission for Homeopathic Education in North America. A requirement to graduate with honours involved Palma to complete a professional independent research paper. The Canadian College of Homeopathic Medicine is a 3 to 4 year Homeopathic Science based program.
Palma is a certified dental assistant practicing for over 25 years and also holds a diploma in Early Childhood Education where she taught children of various age groups and developmental stages for 8 years. Through these experiences, Palma has developed essential skills such as active listening and how to effectively communicate with children and adults.
Continuing Education is a priority for Palma. She prepares and organizes various presentations on many homeopathic topics to educate patients, dental personnel and dentists.
Below are some topics presented by Palma:
Women's Health Conditions on Bladder & Yeast Infections, PMS & Menopause
Colds, Cough, Ear Infections, Fever & Flu
Xerostomia (Dry Mouth)
Mouth Sores, Candida/Thrush
TMJ Pain
Palma has also written a dental case study on alveolar osteitis (dry socket), "A Case of a Tooth Infection".